Choosing a right show lead is not always easy. There are different styles of leads to fit different types of dogs and different styles of handling.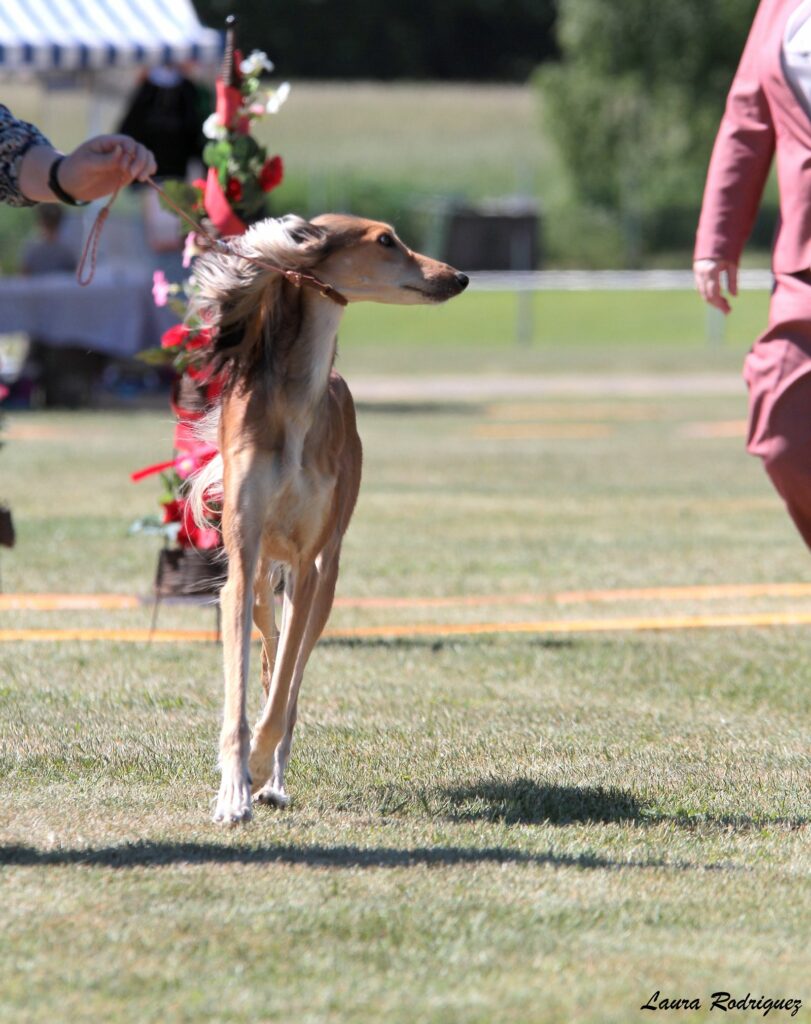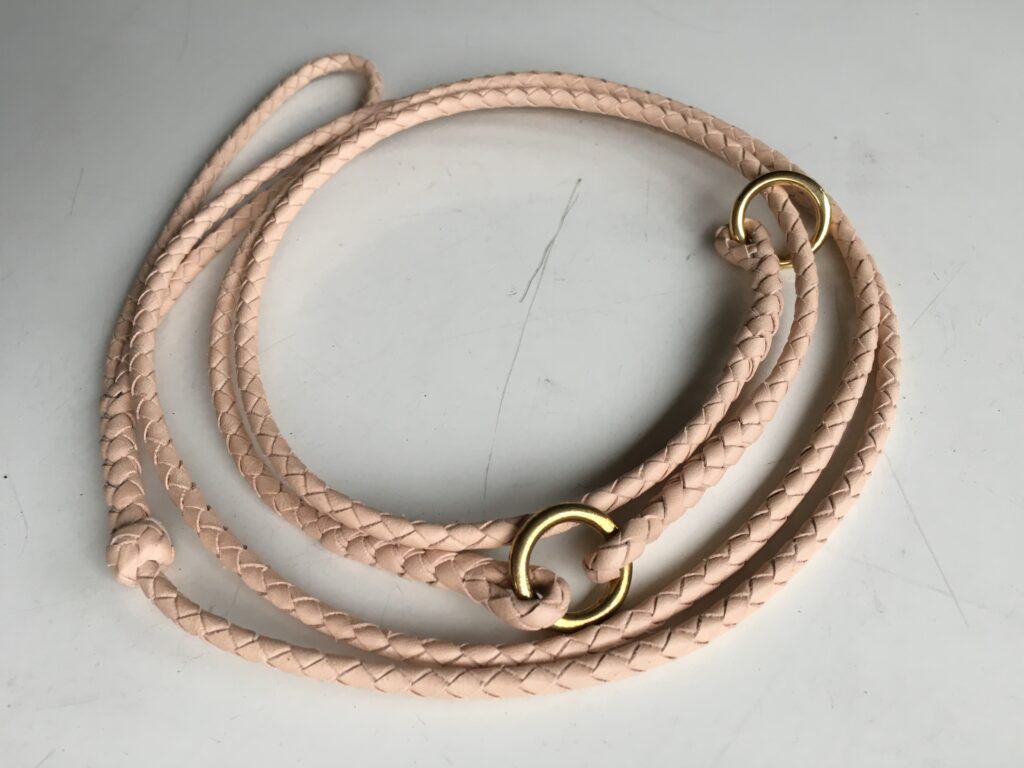 Slip lead
Most common lead type is slip lead with slip collar or snake collar. It is minimalistic, easy to put on and off and when fit properly, dog can be easily controlled.
However, you must train your dog so he won't choke on the lead as the collar can easily tighten up too much.
Collar size should be dog's neck plus 5-10cm to easily put on. You can also measure your dog's head around the widest part (forehead/ears) to make sure the slip collar will fit. 
Martingale lead
Martingale lead is another type of show lead, and the lead has a collar part with sliding "martingale" loop. Collar should be the same size as the dog's neck behind ears or slightly smaller to prevent dog slipping from the collar.
Martingale opens up to 7,5-10cm with a chain part, to allow put the collar on or drop the collar downon the lower neck. If you need more opening, choose the slip collar instead.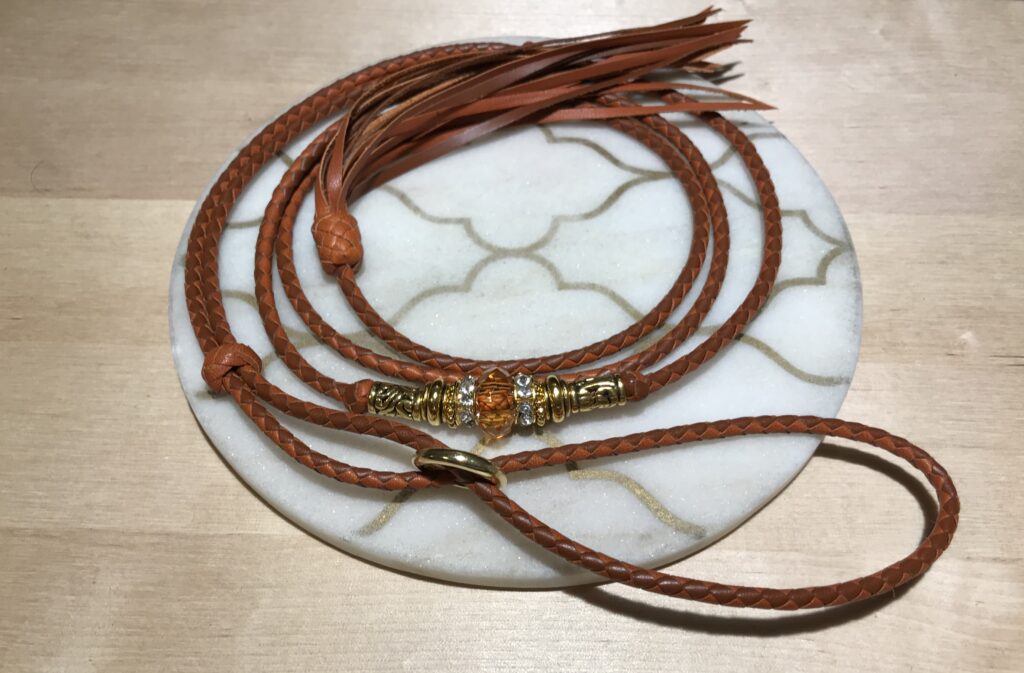 Adjustable lead
Adjustable collars come in two styles, and allow you to fit the lead to many sizes of dogs. The lead won't choke the dog and will be comfortable to use.
While on, the collar will stay at the chosen size.